I know what a selfie is, but what on earth is a hashtag? How do I like and follow? Upload to where? Check-in?…what?!
Do you know anyone, or are you still struggling with Facebook? Here at The Pier Shopping Centre, we are offering relaxed and informal sessions on The Basics of Facebook. Join us at Centre Court Monday to Friday, and learn the following Facebook basics: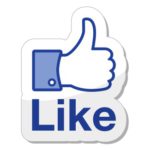 Learn how you can:
Open a Facebook account
Take a Selfie
Upload a photo to Facebook
Share a photo on Facebook
Like a business page on Facebook
Tag – Follow – Check In – Hashtag
Sessions are held: Monday to Friday: 10.30am      12.30pm      2.30pm
To get the most from these sessions please bring a phone, laptop or tablet that has internet access. Call 4052 7749 if you have any questions.
Do you want to WIN $100 Gift Certificates and Retail Prizes, simply by sharing a photo to Facebook? Click HERE to learn how you can WIN!