We are committed to supporting Queensland businesses achieve success both domestically and globally.  Explore the opportunities for your business growth by leveraging our international business expertise right here in Cairns, the gateway to northern markets.
Hanrick Curran is an independent firm of chartered accountants in Cairns, Brisbane, Port Moresby and Lae providing top-tier accounting, audit and advisory services across Queensland, Australia, PNG and other select international regions.
Hanrick Curran is renowned across Queensland for delivering innovative solutions to grow and protect the wealth of our SME, Corporate and Personal clients by empowering our skilled creative professionals to deliver comprehensive expert advice.
Hanrick Curran advisors are dedicated to supporting our clients to grow profitably.  Our clients find us proactive and forward thinking adding real value when making business decisions.  We ensure our clients leverage the breadth of our industry, technical and country knowledge that resides in our team of over 100 staff.
We enjoy meeting new business owners and are happy to help in any way we can in our first complimentary meeting.  Get to know us in other ways, by following on social media, subscribe to our fortnightly newsletter, review our useful publications, or HCTV for some engaging video blogs.
The diverse skills base across the Firm ensures our clients can access the very best advice no matter what challenge or opportunity presents.
Our specialist service areas include: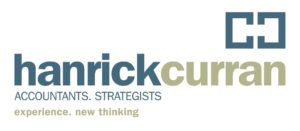 Contact: Tony Canning and Peter Maletz
Phone: 07 4052 7524
Email: tony.canning@hanrickcurran.com.au
Email: peter.maletz@hanrickcurran.com.au
Website: www.hanrickcurran.com.au/cairns
Facebook: www.facebook.com/HanrickCurran
Twitter: www.twitter.com/HanrickCurran
LinkedIn: www.linkedin.com/company/hanrick-curran
Slideshare: www.slideshare.net/hanrickcurran