Gong Xi Fa Cai • Happy Chinese New Year!

Celebrate 2018, the Year of the Dog.
WIN $100 GIFT VOUCHER FROM PETSTOCK
We love to see photos of pet owners with their fur-babies. So much so, that we're giving one lucky person the chance to WIN a $100 gift voucher to spend at PETstock!
To enter, simply upload your favourite photo of your dog to our Facebook page or, upload your photo with a comment on our special "WIN a $100 gift voucher from PETstock" Facebook post.
What:         WIN a $100 Gift Voucher from PETstock.
When:        14 – 28 February.
Winner:     One winner will be selected at random by a representative of the Pier Shopping Centre, and announced via Social Media by 4pm Friday 2 March.
Terms and conditions apply, for details click HERE
About PETstock: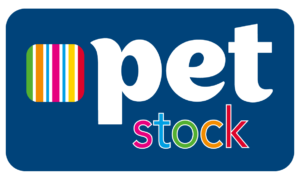 PETstock is a 100% Australian, family owned and operated business, built on family values and a passion for pets; the ingredients of the PETstock DNA.
PETstock people are industry experts and are proud to provide their customers with good old fashioned customer service. The kind you just don't seem to get as often these days. When you visit PETstock, you know you're not just going to get the best quality pet care products, services and advice; you're going to be treated as part of the family, and that's the PETstock promise.
Phone:        4038 1424
Website:    www.petstock.com.au
For more events and promotions click HERE