Looking for a family friendly restaurant where you still get to enjoy the stunning views of Cairns?
Suprimo on the Marina is a casual dining restaurant and bar on the waterfront at The Pier that offers great service with a spacious outdoor seating area that allows you to soak up Cairns' panoramic ocean, mountain and marina views.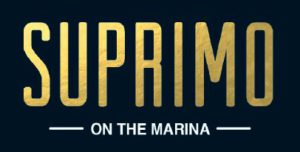 This family friendly restaurant offers a delectable range of à la carte meals and specials and caters for families on a budget. The affordable range of dishes includes pizzas, pastas and salads or you can treat yourself to fresh juices or smoothies.
Lunch and dinner specials are available for as little as $15.90. Kid's meals are only $11.90 and include a small soda or juice and a colouring pack to keep them entertained. The value at Suprimo doesn't end there. When purchasing a main meal at lunch time you'll receive a complimentary garlic bread or if you are there for dinner and purchase a main meal you'll receive a complimentary pancake for dessert.
Suprimo on the Marina is open for breakfast from 7.00am to 11.00am and for lunch and dinner from 11.00am to 9.00pm, seven days a week.
To make a reservation give them a call and you can follow them on Facebook!
Phone: 4041 5181
Facebook: www.facebook.com/suprimocairns/
Website: www.suprimocairns.com.au