Can't Get Enough?
Connect with us via email. We'll keep you up-to-date with upcoming events!
---
Car Park:
Parking fees are dependent upon entry and exit times. Please see the parking rates below.
0 – 2 hrs………………………………Free
2 – 3 hrs………………………………$4.00
3 – 4 hrs………………………………$5.00
4 – 5 hrs………………………………$6.00
5 – 6 hrs………………………………$7.00
6 – 7 hrs………………………………$8.00
7 – 8 hrs………………………………$9.00
8-11 hrs………………………………$11.00
All-day: [6:00am to 10:00pm] $15.00
Overnight: [10:00pm to 6:00am + daily fees] $9.00
Early bird: [In by 9:00am, out between 5:00pm – 6:00pm] $10.00
Lost ticket fee: $50
Height restrictions: 1.9M
Overnight visitors to the reef: The approximate overnight parking cost for people visiting the reef, is between $35 – $40 per night. (Generally, this is for passengers that depart on a morning ferry out to an island, stays overnight, and then returns back to Cairns on the afternoon ferry).
* Car park rates are subject to change.
---
Contact Information:
Ruby Porter
Administration Coordinator
admin@thepier.com.au
(07) 4052 7749
Ellen Taiapa
Marketing Manager
ellen.taiapa@shangri-la.com
Renee Johnston
Pier Centre Manager
renee.johnston@shangri-la.com
Street Address:
The Pier, Cairns
Shangri-La Executive Centre
Mezzanine Level
1 Pierpoint Road
Cairns QLD 4870
Postal Address:
The Pier, Cairns
Shangri-La Executive Centre
PO Box 7170
Cairns QLD 4870
---
Floor Plan: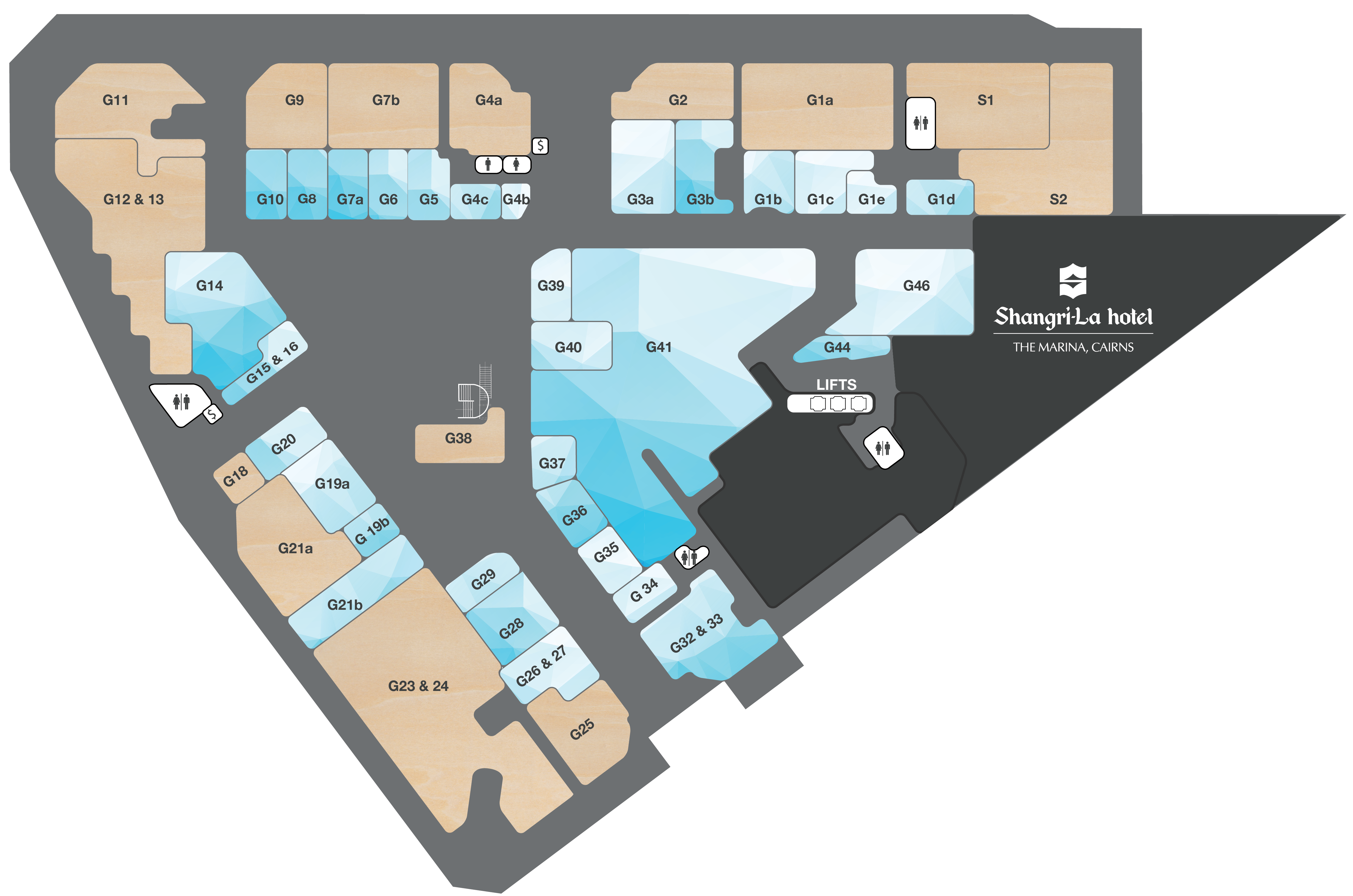 ---
Leasing: For more information regarding leasing and inquiries, click HERE.
---
Opening Hours:
  PLEASE NOTE OPENING HOURS AS OUTLINED BELOW HAVE CHANGED DUE TO COVID-19 RESTRICTIONS.  PLEASE REFER TO OUR FACEBOOK PAGE FOR UP TO DATE INFORMATION.
Retail Trading Hours
Monday to Saturday 10:00am to 5:00 pm
Sunday and Public Holidays  10:00am to 4:00pm
Restaurant Trading Hours:
From breakfast at dawn to leisurely lunches; sunset dining to midnight munchies, there is always something available at The Pier, from 6:30am til' late!  Individual restaurant, café, and bar trading times vary. To contact an outlet, enter HERE
Extended Trading Hours:
Are you taking a tour and forgotten your swimsuit? Do you need a last minute souvenir? Some shops open before 10:00am, and close as late as 7:00pm! To contact an outlet – enter HERE
---