UNDERGROUND CAR PARK FACILITY
The Pier has an underground parking facility for customers to use. You can park in comfort knowing that your vehicle is out of the elements and there will be no rushing to your car when the summer rains are here nor burnt bottoms due to hot car seats when we are having our glorious tropical sunny days! Customers who are visiting the centre to shop at one our unique stores or dine at our amazing restaurants can take advantage of free parking when they are parked for 2 hours or less.
The daily operational hours of the car park are from 6.00am and 10.00pm with the below fees payable. As a general rule, parking is charged at the rate of $2.00 per hour or part thereof.
DAILY RATES (applicable between 6.00am and 10.00pm)
0 – 2 hrs………………………………Free
2 – 3 hrs………………………………$6.00
3 – 4 hrs………………………………$8.00
4 – 5 hrs………………………………$10.00
5 – 6 hrs………………………………$12.00
6 – 7 hrs………………………………$14.00
7 – 8 hrs………………………………$16.00
8 – 9 hrs………………………………$18.00
9 -16 hrs……………………………..$20.00 
HEADING OUT FOR A DAY TRIP ON THE REEF?
REEF PARKER……………………$15.00 (applicable only for vehicles that enter the car park between 7.00am & 9.00am and depart on the same day between the hours of 5.00pm & 7.00pm)
OVERNIGHT FEE………………..$16.00 (this flat fee is applied for vehicles using the car park between the hours of 10:00pm and 6:00am. The applicable daily fees either side are also payable) 
Height restriction: 1.9M
PLEASE NOTE: The car park rates above are subject to change with notice.
BY USING THE CAR PARK FACILITY YOU AGREE WITH THE FOLLOWING CONDITIONS OF ENTRY AND LIMITATION OF LIABILITY
You enter and use the car park at your own risk.
We are not liable for your or any other person with you for:

injury to you or anybody else;
damage to, destruction of or unauthorised delivery up of your vehicle or any other vehicle whether authorised or not; or
damage to, destruction of, theft of or delivery up of any property (including anything in or on your vehicle or any other vehicle); however caused, and you release and indemnify us from any claim which you might otherwise have against us.

You must indemnify us in respect of any claim made against us as a consequence of, in relation to, or in any way arising out of use of the Car Park.
We will not be liable to you for delivery of your vehicle or any other vehicle to any person who did not authority to take that vehicle.
Infringement notices distributed for illegal parking in the Car Park are enforceable at law and we will claim damages from you if you breach these conditions.
A parking fee is payable each time a vehicle enters here. If you bring your vehicle into the Car Park you agree to pay the parking fee as set by us from time to time.
You agree to:

Produce and display when requested by us, your parking ticket as proof of payment of the parking fee;
Not to cause any obstruction;
Not to park anywhere that we designate as a no parking area;
Not to use the Car Park other than in accordance with instructions that our authorised officer may give; and
Comply with all reasonable directions and requests made by our authorised officer.

In addition to our rights at law, if you fail to comply with these conditions, you and any associated vehicles may be permanently banned from using the Car Park, your vehicle may be subject to towing, or both. If your vehicle is towed, you will be liable for all fees and charges incurred as a result of that towing.
These conditions may only be altered by a written agreement between you and us.
If any of these conditions are illegal or unenforceable, the offending part is to be disregarded and does not affect the remaining parts.
Each exclusion of our liability in these conditions is subject to any law which restricts or forbids that exclusion of liability including the Trade Practices Act and similar state legislation.
In these conditions references to:

"we", "us" and "our" means The Pier Shopping Centre and/or Shangri-La Hotel (Cairns) Pty Ltd and its employees, agents and/or independent contractors; and
"your vehicle" includes a vehicle driven, or intended to be driven by you into the Car Park.

WARNING:

Do not leave valuables in your vehicle
Do not leave your ticket in your vehicle
Lock vehicle unless told otherwise
---
Contact Information:
If you have a question or are looking for some other information please get in touch.
You can contact us by calling (07) 4052 7749 or email us on admin@thepier.com.au
Street Address:
The Pier, Cairns
Shangri-La Executive Centre
Mezzanine Level
1 Pierpoint Road
Cairns QLD 4870
Postal Address:
The Pier, Cairns
Shangri-La Executive Centre
PO Box 7170
Cairns QLD 4870
---
Floor Plan: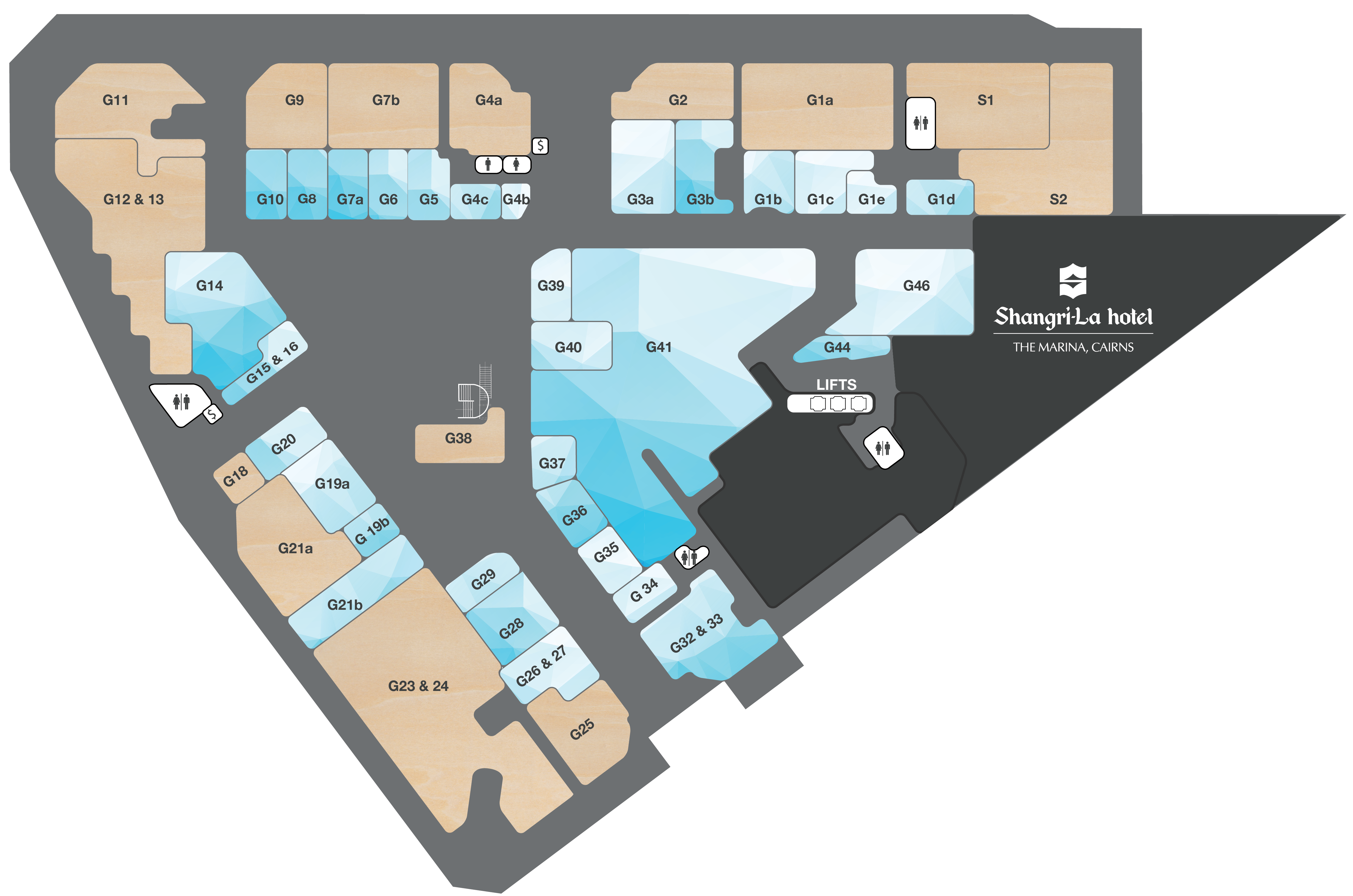 ---
Leasing: For more information regarding leasing and enquiries, click HERE.
---
Opening Hours:
PLEASE NOTE OPENING HOURS AS OUTLINED BELOW HAVE CHANGED DUE TO COVID-19 RESTRICTIONS.  PLEASE REFER TO INDIVIDUAL BUSINESS WEBSITES AND SOCIALS FOR UP TO DATE HOURS OF OPERATION FOR EACH OUTLET
Retail Trading Hours
Monday to Saturday 10:00am to 5:00 pm
Sunday and Public Holidays  10:00am to 4:00pm
Restaurant Trading Hours:
From breakfast at dawn to leisurely lunches; sunset dining to midnight munchies, there is always something available at The Pier, from 6:30am til' late!  Individual restaurant, café, and bar trading times vary. To contact an outlet, enter HERE
Extended Trading Hours:
Are you taking a tour and forgotten your swimsuit? Do you need a last minute souvenir? Some shops open before 10:00am, and close as late as 7:00pm! To contact an outlet – enter HERE
---