Celebrating life in the tropics, Oasis Magazine is Tropical North Queensland's freshest (and, arguably, most fabulous!) bi-monthly publication.
This entertaining and informative local publication was launched in August 2014, and explores the natural wonders and captivating personalities which make this part of the world so unique.
Covering a diverse range of topics – including people, places, style, wellbeing, home and leisure, this tastefully designed, high quality magazine encapsulates all that is to be loved about living life in our very own tropical oasis – Tropical North Queensland.
In addition to providing information and entertainment the local market, Oasis Magazine also has the added advantage of offering visitors to our region a fascinating insight into our life in the Tropical North.
Well presented and fashion conscious, the Oasis Magazine reader appreciates the "good things" in life, including entertaining, dining out and travel.
Be sure to grab a copy, take some time out, relax … and enjoy!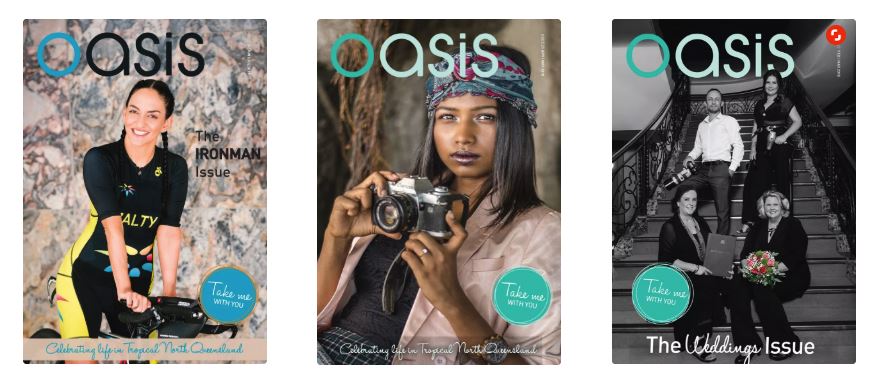 Phone: 0423 959 648
Email: hello@oasismagazine.com.au
Website: www.oasismagazine.com.au