I am very excited to be returning to where it all began!
Opening  7 days a week until Sunday, 19 May
Vivienne Francine Pop-up Boutique is the culmination of months of planning and making. With plenty of variety and styles to choose from including Vivienne's trademark vibrant prints, as well as plains and colours, Vivienne is most happy to offer her customers both old and new, a memorable shopping experience.

About the Designer, Vivienne Francine
I have been designing for over 26 years. I began at the Pier Mud Markets in 1992 where I had a market stall for over 5 years. Afterwards, I opened my first boutique at Cairns Central, where I was in residence for 19 years, followed by one year at Oceana Walk. I have come full circle and return the the Pier Shopping Centre again.
I am very excited to once again be returning to where it all began!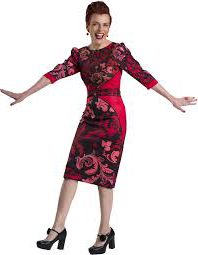 All of my designs are drafted, cut and made here in Cairns. I am creating many beautiful collection pieces which are lifestyle orientated, and will take you travelling throughout the day.
Dress up or dress down pieces…my designs are easy to care for.
Phone: 0417 194 816
Email: viviennefrancine@bigpond.com

Facebook: www.facebook.com/dresswhisperer/
> back to the fashion directory