The Pier is Celebrating its 30th Anniversary!
To commemorate this milestone, as well as welcome a new decade, we are dropping a Time Capsule and we'd love to include YOU! Send us your letters, photos, and video messages.
WIN A NIGHT AT SHANGRI-LA HOTEL!
All items received go into a draw to WIN a night at Shangri-La Hotel, The Marina, Cairns, in a deluxe room, including full buffet breakfast for 2 people at The Backyard
HOW DOES IT WORK?
We're calling on members of the public to contribute to a digital legacy with the hope of recording present day life in Cairns, as well as capturing the thoughts and feelings of the current age  – an exercise in digital anthropology.
⇒ Send in a photo, a letter, or a message to the future, and we will place it in the Time Capsule.
When the capsule is lifted in the year 2039 – on the Pier's Diamond Anniversary, we can all look back and see what the Cairns lifestyle looked and felt like, AND read messages sent from the past…into the future!
PHOTOGRAPHS:
Send your photo to us via Facebook, private message or email, (details at bottom of page). Consider using 1 of the 5 categories below:
A nostalgic photo of your memories at the Pier
A photo of yourself/family at your favourite place
A photo that captures a scene you think is likely to change i.e landscape, technology, etc.
A photo of you at work (your profession)
A photo of your suburb, skyline, or storefront
VIDEO:
Send your short video message to us via WeTransfer (details at bottom of page). Consider using 1 of the 3 categories below:
A description of your daily life
A message to the future residents of Cairns
A prediction of the future i.e. how will we travel, communicate, what is the latest invention, what will the world look like, etc?
LETTER/MESSAGE TO THE FUTURE:
Send your letter/message to us via email, Facebook, private message, or bring it into Centre Management Office, (details at bottom of page). Consider using 1 of the 4 categories below:
Letter to mum or dad, grandma/grandpa, children
Letter to your future husband/wife, children
Letter to the future residents of Cairns describing your daily life in 2019
Letter of advice to the future residents of Cairns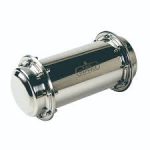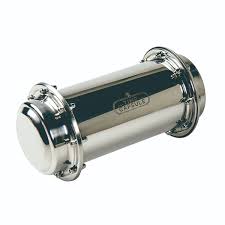 SUBMISSION  INFORMATION
* Time capsule submissions MUST be received by Monday 16 December 2019.
*In an effort to maintain mystery appeal, any videos, letters and photography submissions posted by the Pier to the Pier's social media platforms, will be removed by 28 February 2020.
* A ceremony to bury the time capsule will take place on 31 December 2019.
* A winner will be drawn at random by a representative of the Pier on Wednesday 18 December.
CONTACT
If you have a special story to tell, or for media enquires, please contact Pier Marketing manager: ellen.taiapa@shangri-la.com
DISCLAIMER
The purpose of the time capsule promotion is to commemorate the 30th anniversary of the opening of the Pier, and public submissions for collateral are for novel purposes only. Whilst every effort has been made to ensure the longevity of the items stored, we cannot guarantee the condition of items buried in the Time Capsule will be legible when they are retrieved on the Diamond Anniversary on 28 November 2039.